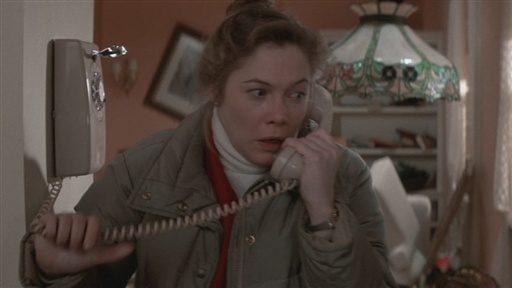 Anyone in publishing will tell you that one of the most important parts of your novel is the beginning. As an editor I hear, "Oh, but wait until you get to the good part on page 50. This is all the lead up." Um, no. Doesn't work that way. You might have a humdinger on page 50, but you are competing against authors who hook readers in the first 1-10 pages.
Many agents freely confess that they can tell by page five if they will even bother reading the entire sample submitted. I know. Nothing has changed. I spoke at the DFW Writers Workshop Conference this past weekend and sat through the Agent Q & A. Agents have a lot on their plate, so they are looking for a reason to put a story down. Why?
Because agents are out to get you. They are really psychic vampires who feast on the crushed dreams of writers. Muah ha ha ha! Kidding!
To be blunt, agents love great writing. They also want to be good at what they do and make at least a living doing it (like the rest of us :D). How do they do this? By helping writers sell a lot of books. They understand that a novel's beginning is the "hook" that will make or break a novel when it comes to readers. Agents want writers to succeed, and they know that excellent beginnings are vital to selling many, many books.
I actually believe that, as e-readers become more popular that beginnings will become more important than ever. I know that I frequently download free samples. I figure if a writer can interest me (sell me) in 3 pages, then I will read 5. If she can hook me in 5 I will read the free 30 pages. If I make it through 30, then this writer deserves my money and my time. But, remember, she had to make it past 3. Good writers do their homework and know what goes into a great beginning. I recommend studying great beginnings so you know what they look like.
So what makes a great beginning? Glad you asked. There are a lot of components that can go into a great beginning, but I am only going to discuss one of those components today—normal world. I believe if you can understand why normal world is important, the functions it serves, then you will be less eager to cut it out completely.
Normal world is vital. It is easy to feel the pressure to be interesting and begin our books with a car chase or a shoot-out.
**Hey, there isn't a mistake I haven't made as a writer or seen as an editor. Lighten up. It's okay to goof up and live to laugh about it. The important thing is to learn and do better.
We as writers are so eager to be interesting in the first three lines, that we can easily forget an essential component to fiction…the normal world. Not wanting to bore readers, we toss them in a tank of sharks and grin—That'll hook 'em for sure.
The problem with that thinking? When we thrust a reader right into the heart of the action immediately, they haven't been given a chance to care about or connect with any of our characters. Thus, what can easily happen is that we end up creating melodrama instead of drama. That is a bad situation, not conflict. What is the difference? Read last Monday's post .
My favorite example of a story that desperately needed normal world is the movie The Crazies. The inhabitants of a small Iowa town are plagued by insanity then death after a mysterious toxin contaminates their water supply (via IMDb). This plot idea had the potential to be an excellent movie (I know it was a remake, but haven't seen the earlier version). I feel this movie would have made it to a whole other cinematic level had the director made one vital change. I wish he would have kept us in normal world longer. Why?
We didn't get a chance to meet and connect with any of the people who lost their minds and essentially became zombies that the protagonist had to put down like rabid dogs. The director had a great opportunity to create some real drama…but he missed it. He got too focused on zombies and forgot that the true drama came from the main character being forced to kill people he'd known and cared about his entire life…but we the audience didn't really care. Oh, granted, we cared on a superficial level, but we hadn't spent any real time with these characters, so when they died it didn't make us emotional.
The director didn't have to take long in normal world, either. Star Wars proves that. Who didn't cry when Skywalker's family was found dead? But we saw a scene with the aunt and uncle alive and well and they were nice people who we kind of liked…and it moved us to see them butchered. So keeping these movies in mind….
1. Normal world lays the foundation for genuine drama.
Les Edgerton, in his book Hooked explores this problem in detail if you would like to read more, but to keep it short and sweet I'm going to explain it this way. Most of us have driven down a highway at around rush hour, so picture this scenario. We notice emergency lights ahead.  The oncoming traffic lane is shut down and looks like a debris field. Two mangled cars lay in ruins, and there are still figures draped with blue blankets surrounded by somber EMTs. Do you feel badly? Unless you're a sociopath, of course you do.
Now…
You look into that same oncoming lane, and one of the cars you recognize. It belongs to the nice family you chatted with in line at Wal Mart when you had to wait 40 minutes in the customer service line. You even helped the dad load groceries and put away their cart so the mom could buckle in their babies. You had to stop for gas, but 30 minutes ago that family was alive and well and now the coroner's van is showing on the scene.
Before you cared…now you are connected.
That is how good characterization makes the difference. If we open our story with this gut-wrenching scene in a hospital where someone is dying, we are taking a risk. Readers will certainly care on a human level, but not on the visceral level that makes them have to close the book and get tissue.
Whether in books or on film, this is why normal world is critical. It gives the observer a chance to see the world as it would have remained had the inciting incident never happened. Would Luke Skywalker have been nearly as interesting if his aunt and uncle hadn't been killed? And since we as the viewing audience were afforded a glimpse of Skywalker's loved ones at the beginning of the movie, it had more impact on us when they were brutally murdered. It also helped rally us to Skywalker's side as he set off on his journey.
2. Normal world gives the audience a baseline for character.  
By understanding how our hero is at the beginning, we also get a picture of what must be developed by the climax so our hero can be victorious. In the beginning of Romancing the Stone Joan Wilder is a single older woman who lives alone with her cat and writes about love and adventure because she has neither…and she is too afraid to pursue them.
Because we see normal world, we then recognize the inciting incident when we see it—the phone call from sister who has been kidnapped. Additionally, because we have witnessed this fraidy-cat writer, we observers are now seated in real conflict as we wonder—How on earth is she going to pull this off? We have seen this woman who is afraid of everything and wonder HOW she will develop the courage she will need to triumph. We are…hooked.
Joan's life from the moment she receives the call from her sister will no longer be the same. A series of events have been set in motion and conflicts must be resolved to restore the natural order of things. But, since we are storytellers, we know that we must leave the world better than when we found it. Joan, at the end of her quest, must have love and courage to live the life of adventure she only could dream about in the beginning, which leads to my next point…
Normal world gives us an opportunity to see the character's starting point on his or her arc. Joan at the beginning was afraid of her own shadow. Joan at the end has been tested and tried by bad guys, jungles, snakes, and alligators, and has come out victorious. She as a person had to change in order to triumph. Your protagonist, if pitted against the antagonist in the opening scene (for one reason or another) should FAIL. Why? Because then victory at the end is far sweeter.
3. Normal world also allows the reader to see what is at stake.
In The Fellowship of the Ring the story begins with the Hobbits. The wizard Gandalf the Grey is riding into town for a visit with fireworks in tow. There is a reason for these initial scenes of carefree laughter on a beautiful summer day. We as the audience get to see what is to be lost should our heroes fail.
In the beginning we witness a lush green world that is lovely and innocent…but in danger. We are told in the prologue that the Ring of Power was not destroyed. Thus the Ring represents an invisible, but ever-present threat. But, because we witnessed this world in an almost perfected state, it is more psychologically disturbing to us as the darkness grows. As the tale unfolds and Sauron grows stronger, we see progressively that the days literally grow darker and darker, the shadows deepen, and no one smiles or laughs any more.
At the end of the trilogy, in Return of the King we get to the ending scenes and see that the world of innocence and joy have been saved, but we see it has come at a price. The little Hobbits who were so naïve and bedazzled by the dreams of adventure are now war veterans, home from a journey that no one in the Shire will ever fully comprehend.
We see them sitting quiet at the table. We hear the unspoken words between them because we witnessed the darkness they faced and defeated. We, the audience comprehend the price they paid so the world could remain innocent. Yet, we know it was all worth it in that, unlike the beginning, the Ring will never threaten this world again. The world is restored…only better.
Points to remember:
1. Normal world lays the foundation for genuine drama—we have to get to know the characters in order to care and be vested in them.
2. Normal world gives us a character baseline—we need an initial glimpse to see how our hero is not in a position to succeed in the beginning. This creates genuine conflict in that we want to read the story to figure out how that protagonist could ever take down the antagonist. For a deeper understanding of HOW to do this, I recommend Bob Mayer's on-line character workshop that starts this week, so sign up now for $20.
3. Normal world lets us see what is at stake—We need to see what could be lost. We also need to see what the hero may be clinging to that is keeping him from answering the call to adventure. The inciting incident must pry away something meaningful (Joan Wilder and security) or offer blessed escape (Harry Potter—escape from abuse).
What are some of the great beginnings either in film or in books? How did they hook you and why? Can you think of reasons a film or book didn't grab your attention? What beginnings would you recommend we study and why?
I love hearing from you. And to prove it, I am going to sweeten last month's deal and draw every week from the list of names. What do you win? My critique of the first five pages of your novel. At the end of the month, I will draw for the winner of the big prize. A critique of your first 15 pages. That give FIVE of you guys an opportunity to see if your work will hook an agent.
Names? What? Kristen, what are you talking about? Here is how you can win for those who don't know. 
Everyone who leaves a comment I will put your name in a hat. If you comment and link back to my blog on your blog, you get your name in the hat twice. If you leave a comment, and link back to my blog, and mention WANA in your blog…you get your name in the hat THREE times. What do you win? The unvarnished truth from yours truly. February's winner will be announced on this Friday's blog.
Happy writing!
Until next time…
In the meantime, if you don't already own a copy, my best-selling book We Are Not Alone–The Writers Guide to Social Media is recommended by literary agents and endorsed by NY Times best-selling authors. My method is free, fast, simple and leaves time to write more books.
Also, I highly recommend the Write It Forward Workshops. My workshop about building brand starts this week Sign up….like, NOW. Build your brand the right way. Also, as I mentioned earlier, NY Times Best-Selling Author Bob Mayer is teaching on character, too. Great stuff for the month of March. For $20 a workshop, you can change your destiny….all from the comfort of home.