Years ago, when I first started writing, fiction was my passion.  The problem, however, is that passion devoid of training is a formula to end up with 174,000 word tome that is the stuff of agent nightmares.  I wish I was one of those talented people who "got it" from the start. I didn't. I have had to take the road of hard knocks. But, in truth? I wouldn't trade it for the world.
Over the years, I have hit a lot of roadblocks when it comes to writing fiction. For instance, I didn't truly understand the antagonist the way I needed to.  We have a running joke in Warrior Writer Boot Camp that an antagonist is a serial killer (which can be substituted by ninjas if necessary).
For years, I could edit narrative structure, but I failed miserably when I tried to create a plot of my own. I understood conflict as a reader, but when it came time for me to ante up? Again, I stumbled away unsure how I ended up on the wrong road. I could spot plot holes in a microsecond when editing…but somehow developed tunnel-vision when it came to my own fiction.
Over time, I began to see I wasn't alone. Others shared the same problem.
We have the ability to spot problems in the work of our peers, but when it comes to the construction side, we founder around like a goldfish out of a tank.
Why?
First of all, we aren't emotionally vested in stories that aren't ours. Sort of like, we can see the flaws in other people's children, but ours are perfect little angels. We often lack objectivity.
Also, there are no great monuments erected to critics. Anyone can pull others apart. Criticism is easy. It takes more to create, to dare to dream, to admit when we are wrong and try again.
I started Warrior Writer Boot Camp for a very specific reason. I was president of a standard critique group. We did the typical read 5 pages and then everyone could chime in and give feedback. But, over time, I became frustrated and disillusioned.
Week after week I had the same complaints—no clear antagonist, fuzzy/nonexistent objectives, one-dimensional flat characters. Week after week I made the same red marks, but the writing never improved. I began to lose faith. I had become president of the group with the hope that I could change the format so we could make meaningful critique.
I believed there was no way to really fix a novel by looking at it through a microscope. A handful of other writers agreed with me. They too had begun to lose hope. No matter how we tried to pry our home group away from their addiction to line-edit…nothing changed.
So we never changed. We couldn't grow.
Then I asked NY Times Best-Selling Author Bob Mayer if he would come to DFW. If he would come to Texas, I would fill a workshop. That core group of disenchanted members and I made just enough to make it worth Bob's time.
Unlike the others, we were desperate enough to admit we were struggling. We knew we needed professional help. Bob was the answer to our prayers. In two days, we learned more about the craft than we could ever hope to retain. We felt delivered, but at the same time we were fearful.
Here we had this new insight and we were afraid we would lose it if we didn't do something different. Bob had given us a lot of great tools, but we were light years away from being experts. We watched in awe as Bob pulled apart plots in minutes. He could hear three sentences and know if there was a story.
We wanted to be like Bob.
So we started what we called Warrior Writer Boot Camp. It was a gesture of thanks to Bob who had enlightened us with his Warrior Writer ways. We knew that without consistent practice, we would lose all Bob gave us, that his seeds of wisdom would die if not nurtured, and that the weeds (bad habits) would return.
Even though it was highly emotional and we lost a lot of people we believed were our friends, we pulled away. We started with Bob's books, which I highly, highly recommend. Then, we totally changed the format to resemble what Bob did with our novels that fateful Saturday. We bought whiteboards and had to find a new meeting location.
We had no real idea what we were doing, but we had faith we would figure it out. We knew practice would make us stronger.
Once finished with Bob's books, we added in more and more material, ideas and methods.  As de facto leader of this gaggle of misfits, I read every book on the craft I could find and added in other tactics and techniques.
But, the point of this blog is to share with you the lessons I learned and hope you might be blessed.
Find a mentor.
Bob was my first of many mentors. Bob's teachings resonated, and so I bought every book he ever wrote. I even read the "bad" ones from when he was new. I wanted to look at how HE had grown. What made Z different from Area 51? Could I see where Bob struggled? How he changed? I sign up for all his workshops and I still read all his blogs. And I STILL learn something new every time.
I even started this blog to talk about all the things I was learning after Bob's workshops, before I even knew I had it in me to become a social media expert. It was Bob's teachings on fear that revealed a destiny I didn't even know I had.
*Snorts and rolls eyes* I wasn't an expert. I just spent too much time on Twitter.
Bob's Warrior Writer Workshop helped me be brave and realize that maybe I did have something to say that others wanted to hear. My best-selling book We Are Not Alone–The Writer's Guide to Social Media might not have happened without Bob's workshop. I still apply his techniques and have grown tremendously as a person and a professional.
If  I blog about Bob, his methods, his teaching, it is only because I can never express how grateful I am. I doubt I would have grown as much as I did and as quickly without his influence.
In time, I made mentors out of other writers. I read their books and studied their methods. I read their blogs and listen for the craft books they recommend. Twitter is an excellent way to make mentors out of successful people. Follow agents, editors, authors and pay attention to their habits, sign up for their classes, read what they recommend.
It's okay to admit you don't know everything.
It is hard to find mentors if we won't admit we need to grow. When I left a career in sales to start writing, everyone thought I was crazy. I couldn't admit I didn't know what I was doing, because then I was sure my family would have me committed. It took a long time to let down my guard and set down my pride and humbly say, "Teach me."
Every day I bow my head to others and humbly say, "Teach me." Every day is an opportunity to grow, but we have to be empty vessels. If we are already full of our own "knowledge," there is not room to be filled and refreshed by others. We become a stagnant, stinking pond of our own rotting hubris.
Dare to do things differently.
It was terrifying breaking off from a group I'd known and even led for 4 years. I had to open myself to new friendships, but that could only happen if I let go of the old. If something isn't working, then do something different.
The definition of insanity is doing the same thing over and over but expecting a different result.
Break away from toxic people.
One of my favorite movies is The Devil Wears Prada. I love studying that movie. In the beginning, Andy Sachs lands a job as the assistant to one of the city's biggest magazine editors, the ruthless and cynical Miranda Priestly.
In Act One, Andy is comfortable with her average friends and her average boyfriend. They regularly get together to gripe about their bosses and the unfairness of life. Their attitude is naïve in regards to success. They fail to see the work and sacrifice successful people make.
Act Two we see the tension build. Andy's boyfriend and friends have issue with her new job. She is working long hours and can't hang out like the old days. We see how they resent and undermine her. We know they will eventually force Andy to choose between her career and them.
Act Three, Andy has to make a choice. She can go after her dreams or make her old friends happy.
When you decide to become a writer, you will very likely lose friends. They won't understand why you can't hang out, go shopping, or even remain in the same old critique group. They won't "get" your blog and will resent that you are changing.
Daring to dream will show you who your real friends are. The quicker you let go of toxic friendships, the faster you will make room for friends who love and support you no matter what.
Surround yourself with excellence.
When I broke away to create a content-critique workshop, a core group of friends supported me every step of the way. Had I remained tethered to my fear, I would have remained tethered to people who cared more about maintaining the status quo than they cared about me.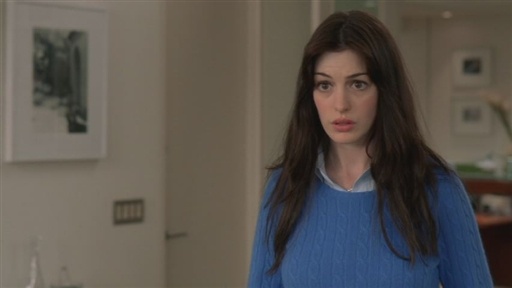 Why did I sign up for this? What was I thinking?
WWBC is full of the most talented, hardworking, amazing writers. I am inspired to try harder every time I am near them. Some of them not only blog multiple times a week, but they write thousands of words a day on their WIPs…and have families and school and other obligations. They raise the bar and make me work harder. I am honored to be part of such an outstanding team of committed professionals. It scares me every time I think how close I came to giving in, how close WWBC came to dying before it even began.
Remember…we can only shoot for the stars if we are willing to let go of the ground.
What are some sacrifices you have had to make for your dream? Has it cost you friends? Did you make new friends? How do you find excellence? What inspires you to keep going?
I love hearing from you guys, and to prove it and show my love, for the month of March, everyone who leaves a comment I will put your name in a hat. If you comment and link back to my blog on your blog, you get your name in the hat twice. If you leave a comment, and link back to my blog, and mention WANA in your blog…you get your name in the hat THREE times. What do you win? The unvarnished truth from yours truly.
I will pick a winner every week for a critique of your first five pages. At the end on March I will pick a winner for the grand prize. A free critique from me on the first 15 pages of your novel. Good luck!
Note: I am keeping all the names for a final GRAND, GRAND PRIZE of 30 Pages (To be announced). For now, I will draw weekly for 5 page edit, monthly for 15 page edit.
Happy writing!
Until next time…